Regular price
Sale price
$16.00 USD
Unit price
per
Sale
Sold out
Product Overview
Experience the amazing power of Kenta's gas-releasing formula! Each 150g pack of sinking pellets helps your goldfish swim with ease by relieving its digestive tract of potentially harmful gas. Plus, with organic calcium to improve fin and tail strength, and a blend of vitamins to boost metabolism, Kenta is the perfect main source of food for your goldfish.
Specialty
This food is created to prevent goldfish from having gas in their digestive tract.
The gas in the goldfish's bladder that will cause an imbalance to the fish, making
the head drop, raising the tail up, causing the fish to have a hard time swimming downward.
Expected Result
Kenta" gas release goldfish food, the goldfish waste will come our long and full Sometimes capturing air bubbles along with it pulling out the gas from the digestive tract. Moreover, Kenta is created to be the main source of food for goldfish and contains multi-vitamin to boost metabolism , it can be mixed with other foods containing high protein, to make it a well balanced meal. The main Ingredient  for -Kenta is organic calcium to strengthen fins and tails, and to stimulate intestine movement.
Feeding guide
Kenta Release Gas 150g is a sinking pellet that can be used for both mixed and straight feedings for goldfish. When mixing with other food brands, use 30% Kenta Release Gas to feed daily. For straight Kenta feeding, feed Stricky Kenta 3 to 5 times per week.
Ingredient
Whitefish, Krill, and Spirulina make up the meat base, with additional proteins derived from wheat germ, wheat gluten, and lecithin. Yeast, a probiotic, and a variety of vitamins, minerals, and ginger powder provide essential nutrients.

Nutritional Composition
CRUDE PROTEIN - - 33%(min)
CRUDE FAT - - - - -  5% (min)
CRUDE FIBER - - - - 9% (max)
MOISTURE - - - - - - 9%(max) 
Share
View full details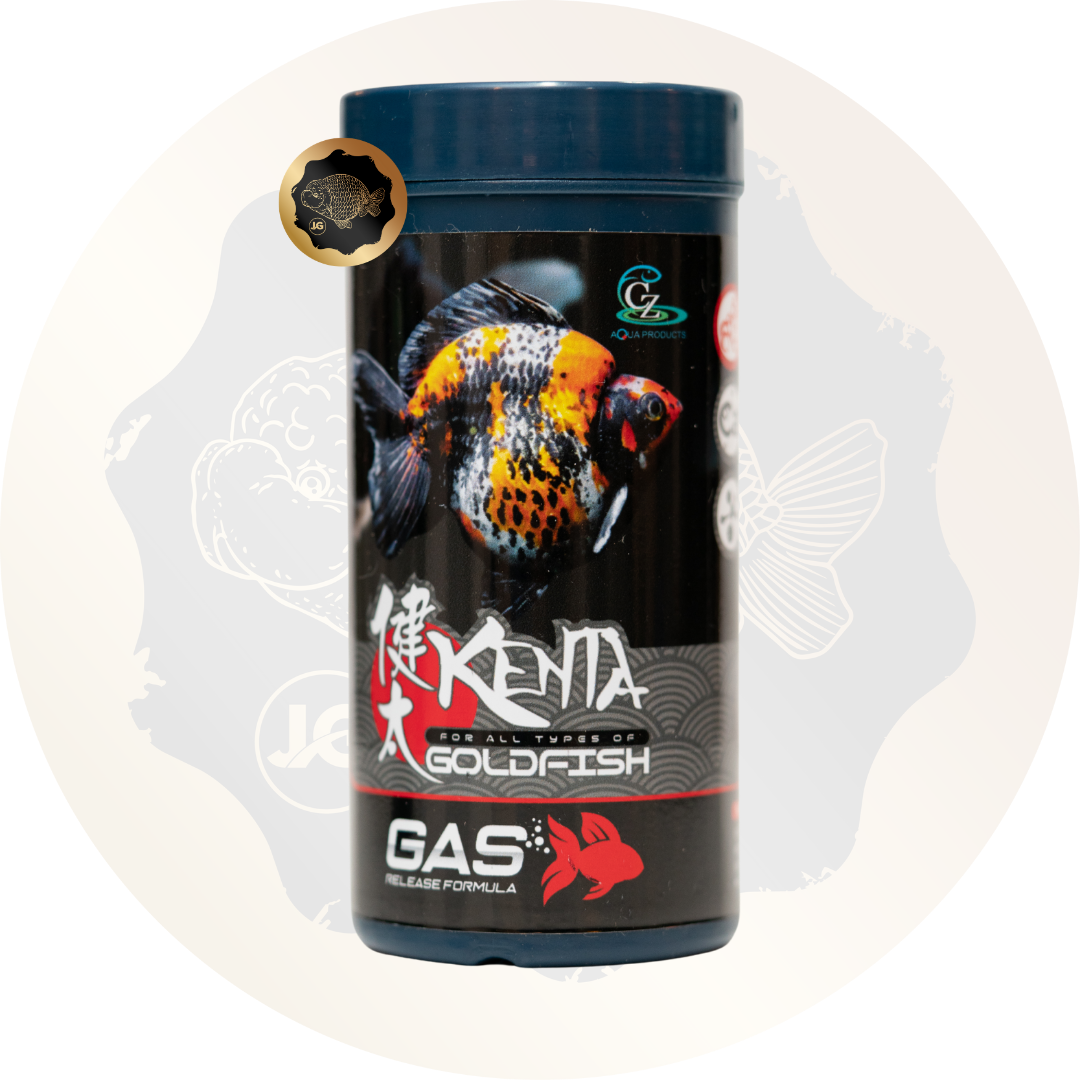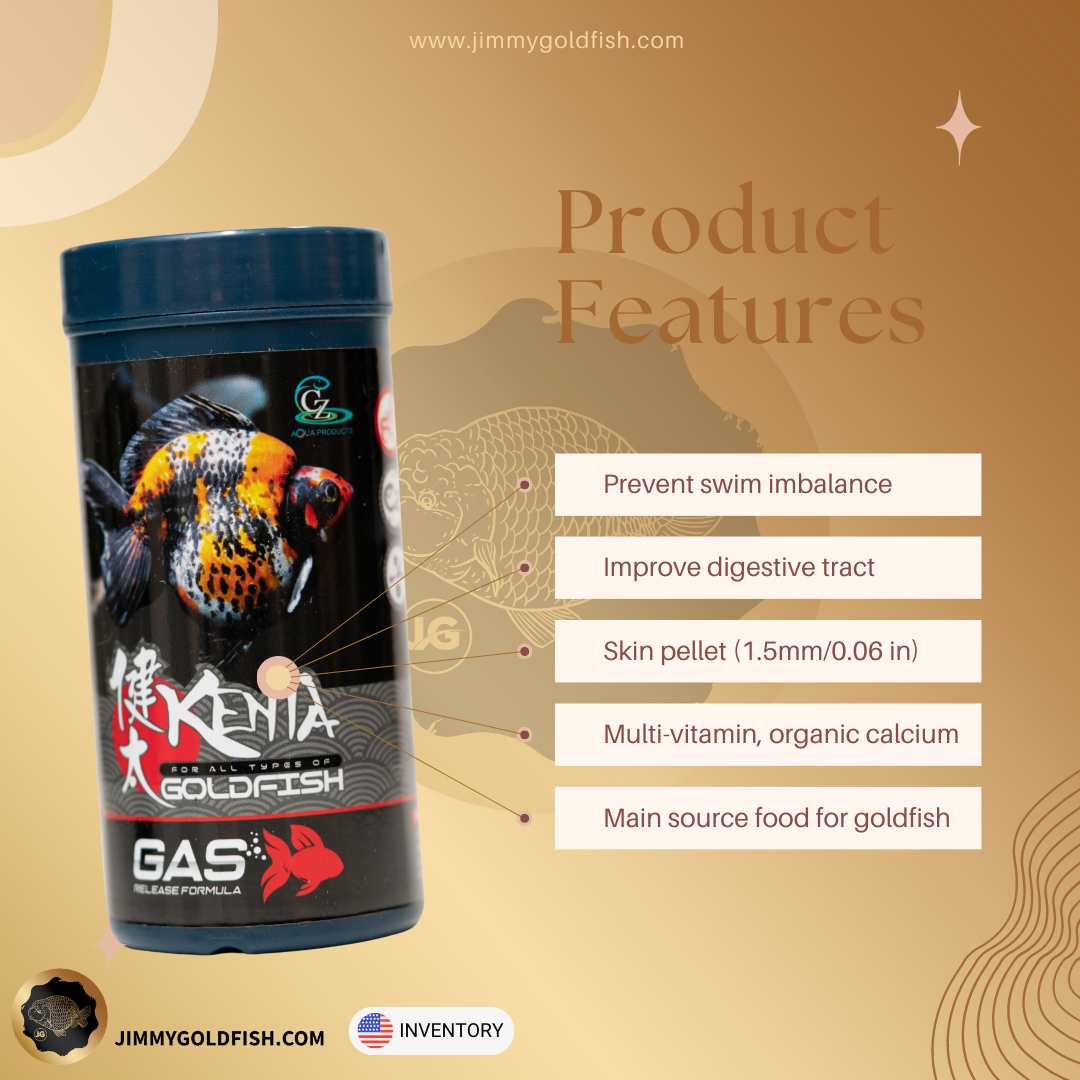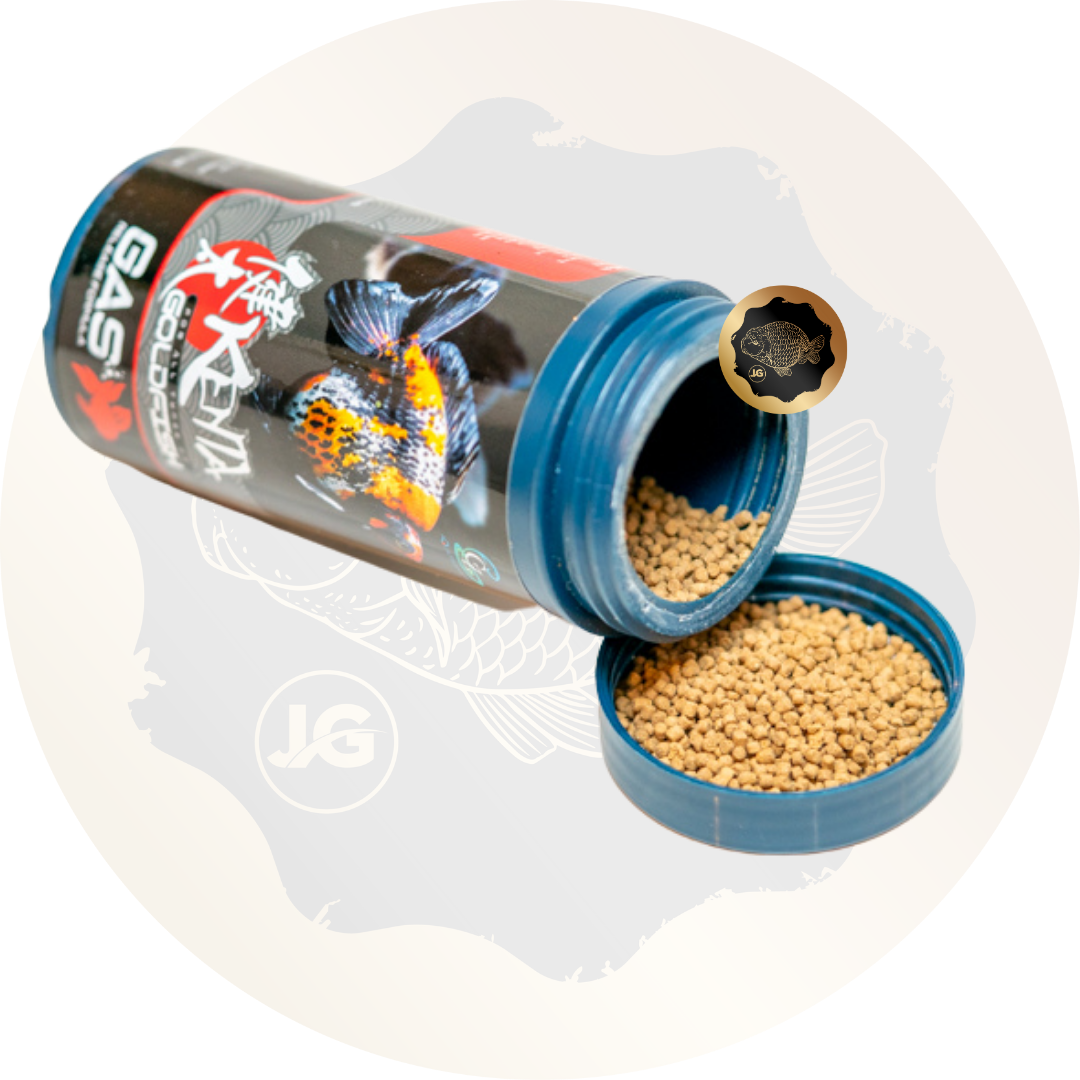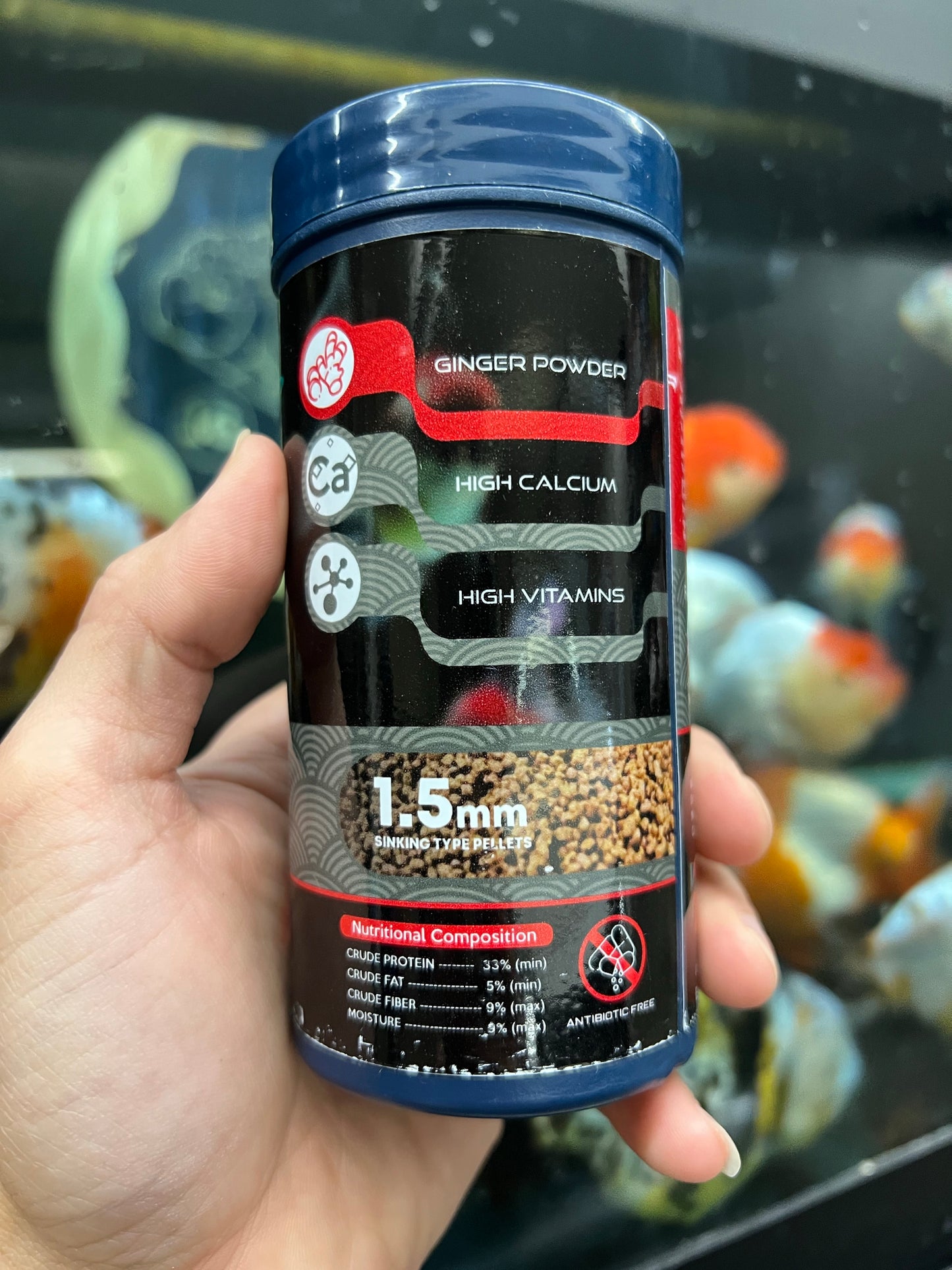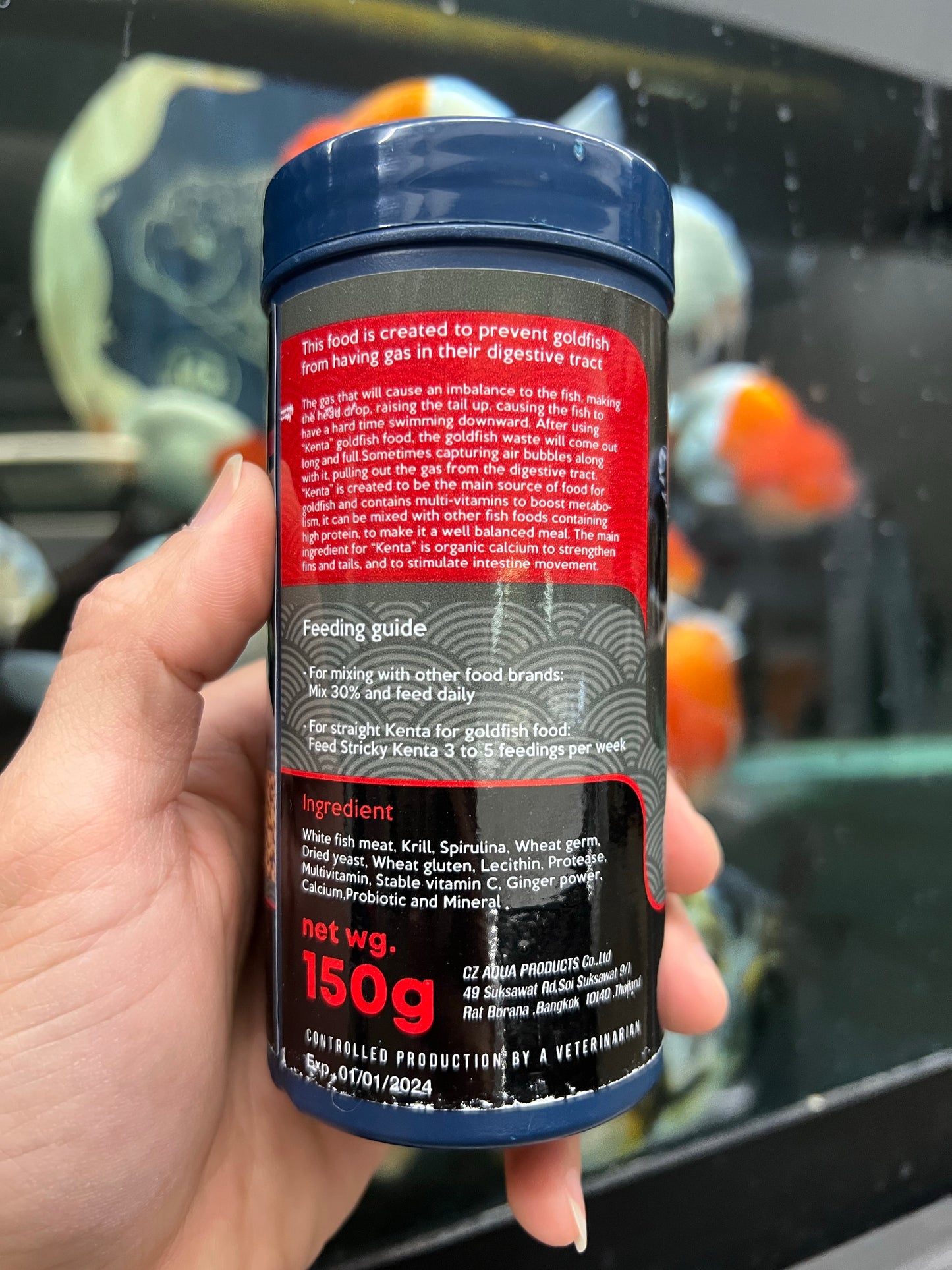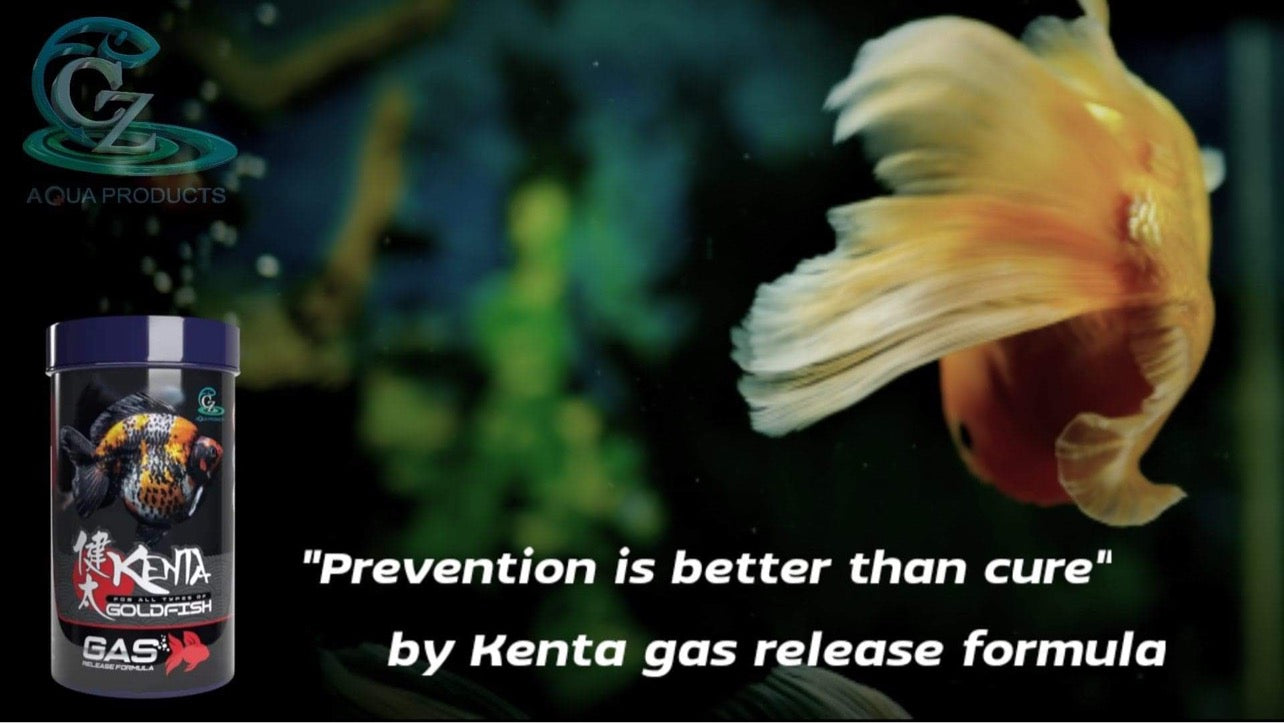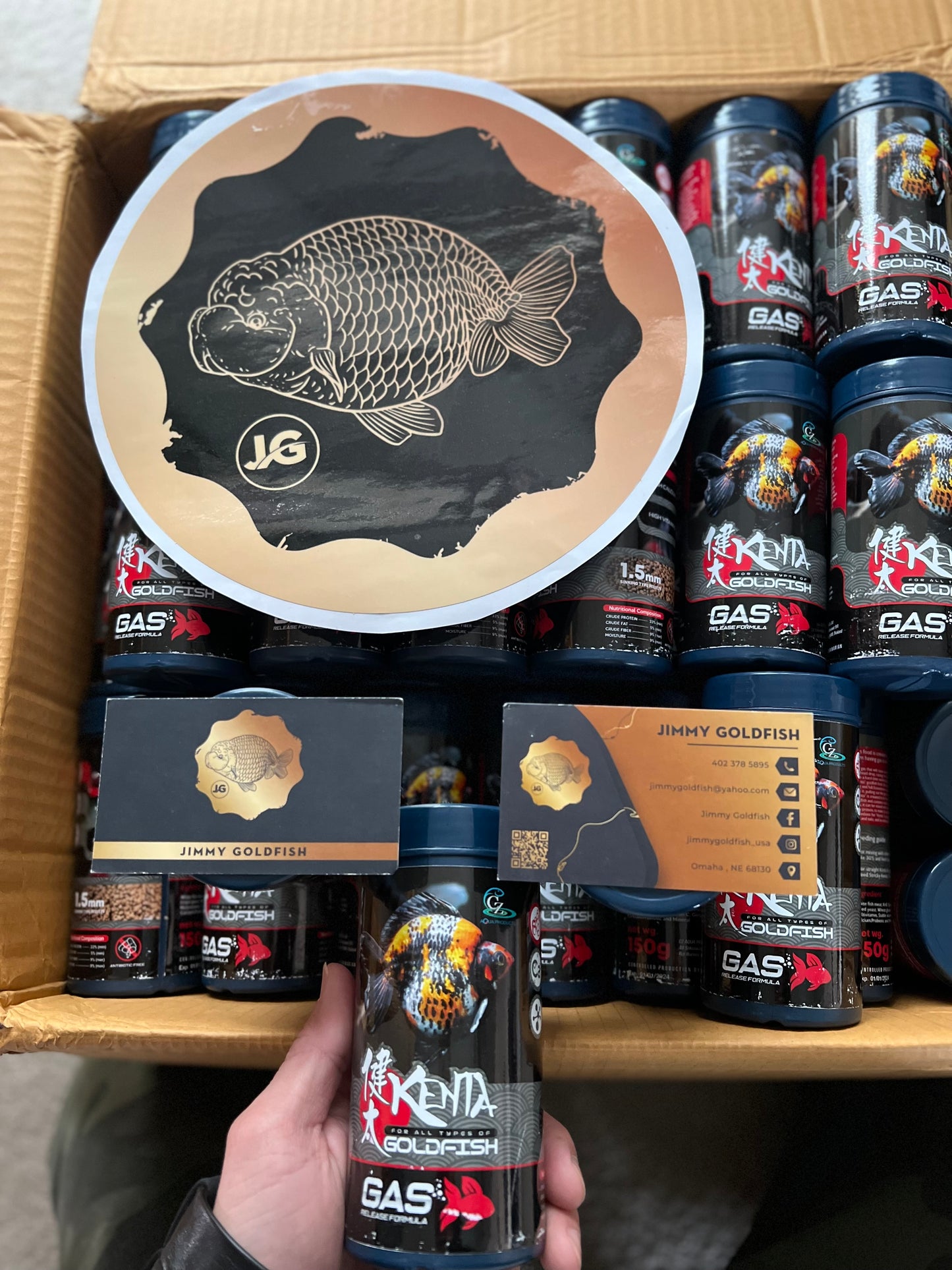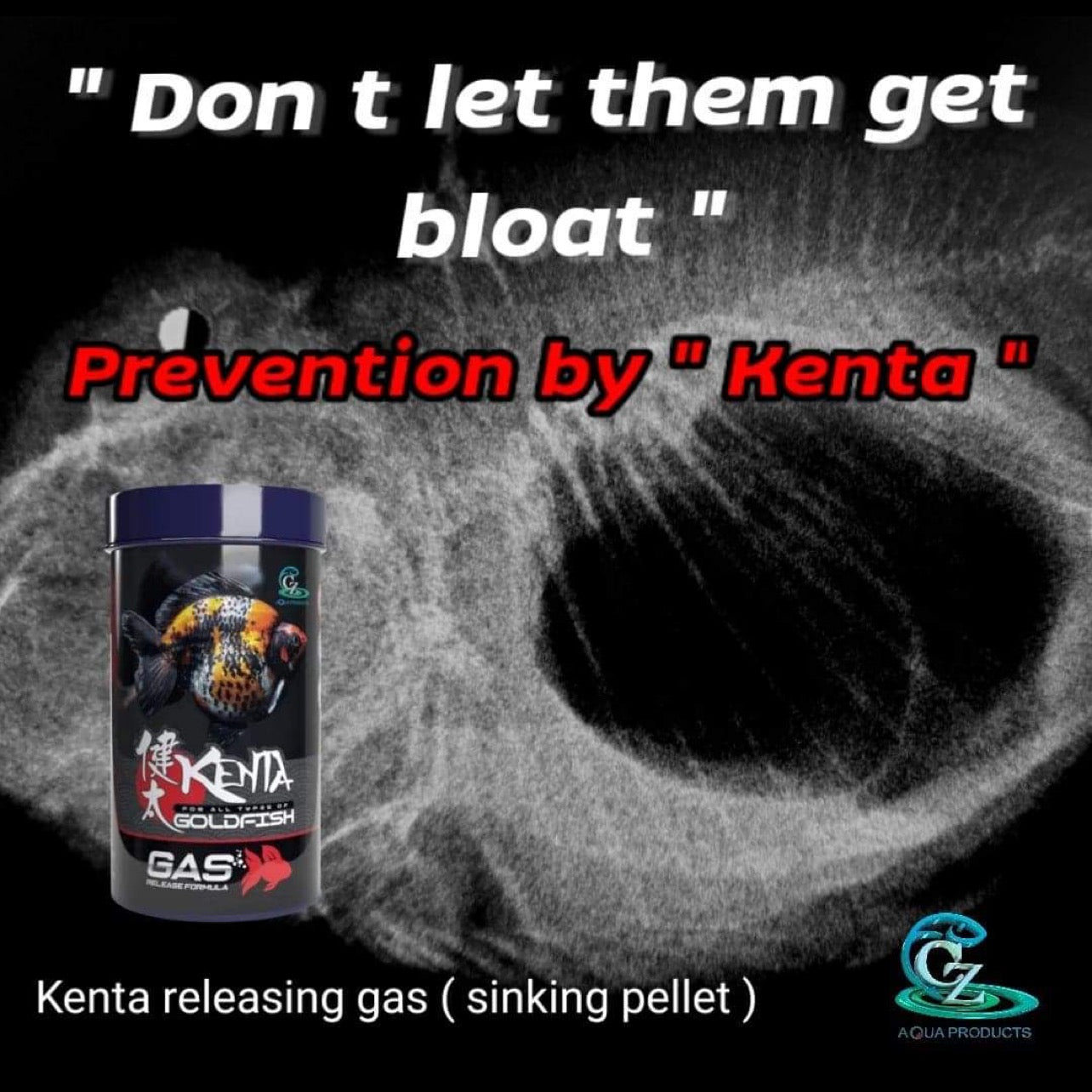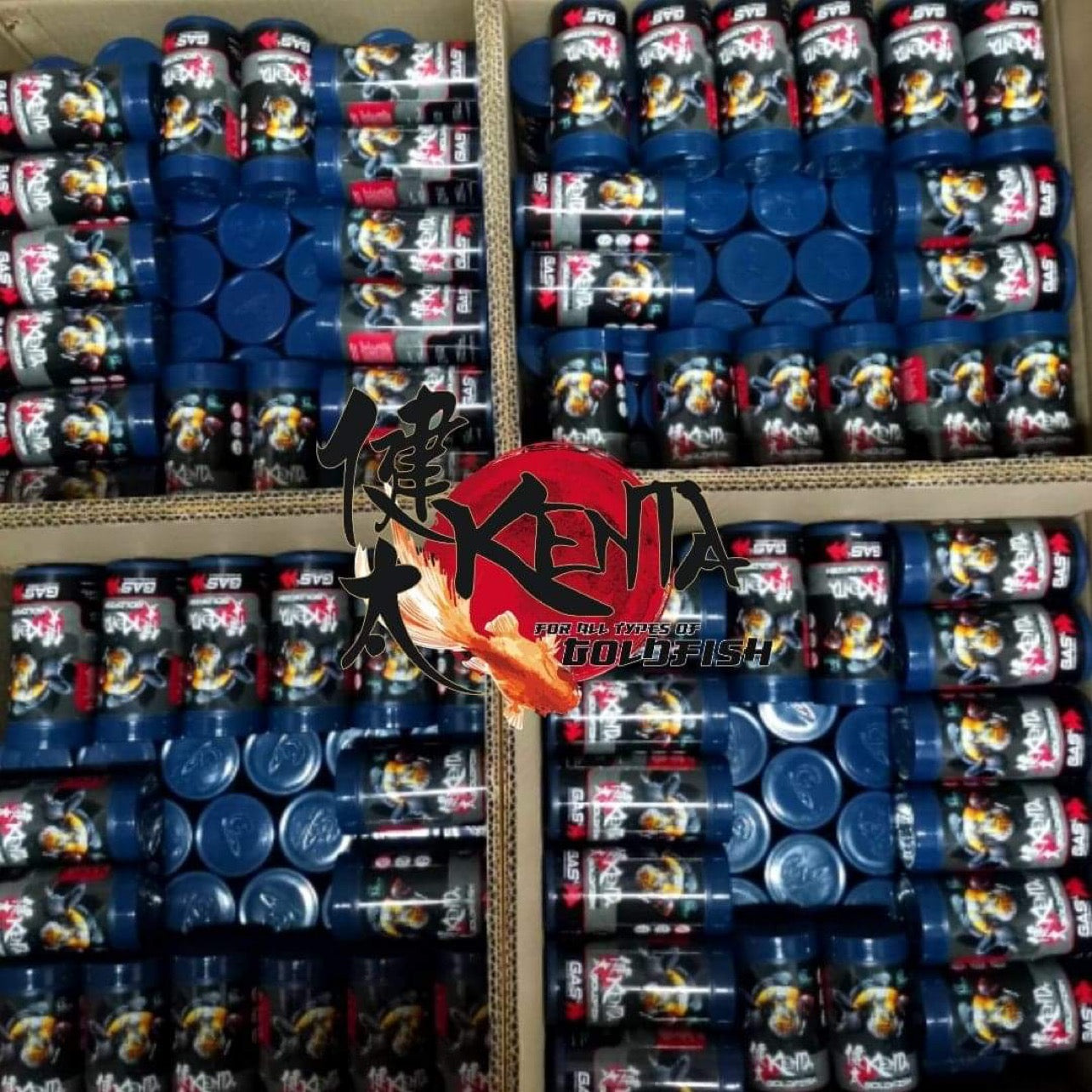 Kenta Release Gas 150g, 1.5mm sinking pellets
They work.
They sure do work for my goldfish. Glad I found you.
Thanks
Hi there,
I wish I could tell you but the USPS lost my package.
Great food for goldfish
Since switching to Kenya Gas, my goldfish have had zero swim bladder issues.
Kenta Release Gas 150g, 1.5mm sinking pellets